Introducing the FNIRSI IR40 Smart Laser Rangefinder – your reliable partner for precise distance measurements. Whether you're a professional or a DIY enthusiast, this device is designed to provide accurate readings with the help of advanced laser technology.
FNIRSI IR40 Laser Rangefinder's Key Features:
High-Precision Measurement: Boasts an impressive accuracy of ±2mm, ensuring you get exact measurements every time.
Extended Measurement Range: Capable of measuring up to 40 meters, making it suitable for a variety of tasks.
Versatile Measurement Modes: Whether it's distance, area, volume, or Pythagoras, this device has got you covered.
Clear LCD Display: Easily read your measurements on the device's LCD screen.
Bluetooth Connectivity: Seamlessly connect to a smartphone app via Bluetooth for enhanced functionality.
Integrated App: Draw, save, and manage your measurements with the dedicated app.
360-Degree Gravity Sensor: Guarantees accurate measurements regardless of the device's orientation.
Rechargeable Battery: Equipped with a 400mAh battery and a Type-C charging port for prolonged usage.
Laser Technology: Features a laser receiver lens and emits a laser beam for precise distance measurements.
Waterproof Design: With an IP65 rating, this device is dustproof and can withstand water jets from any direction.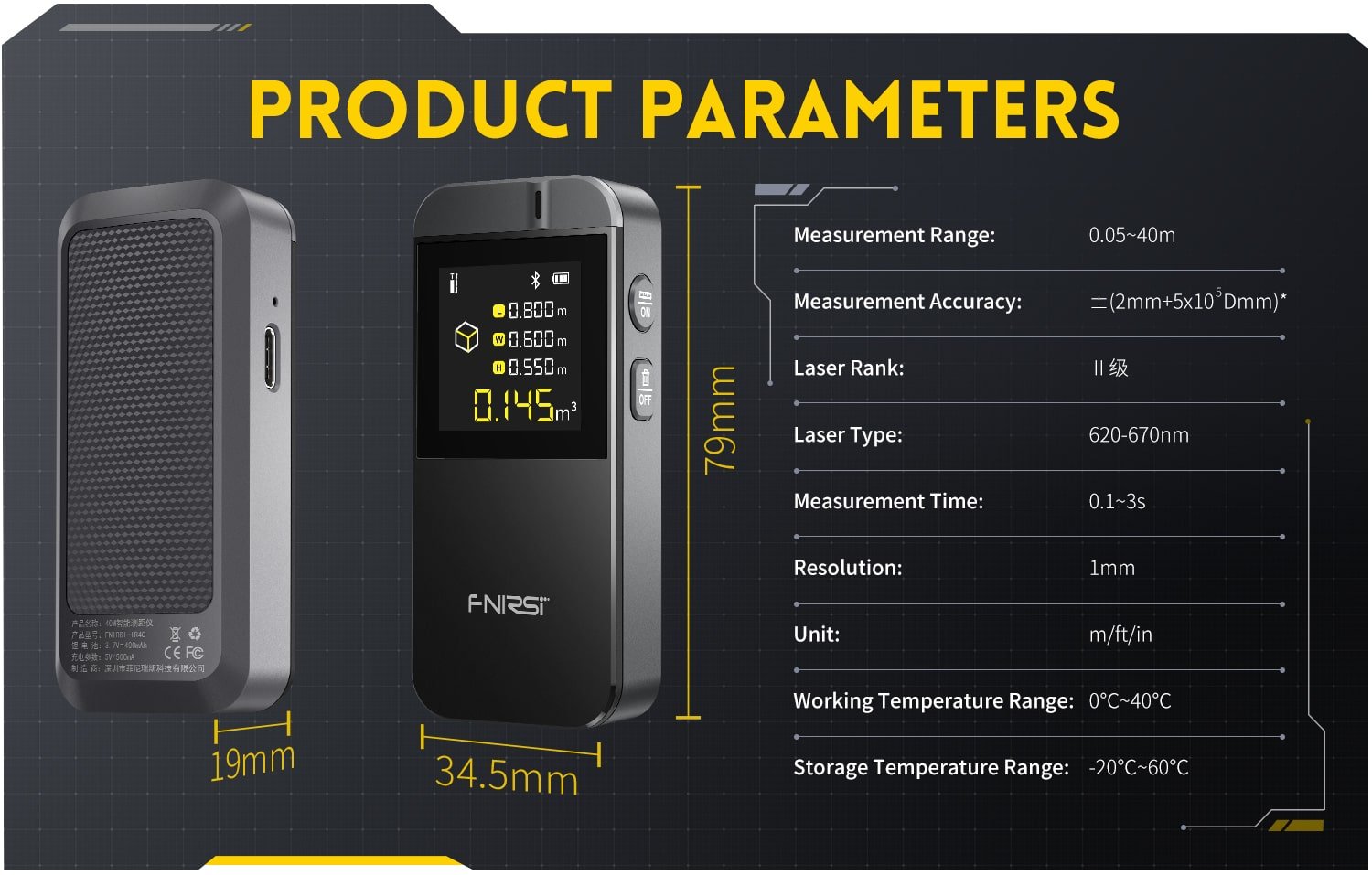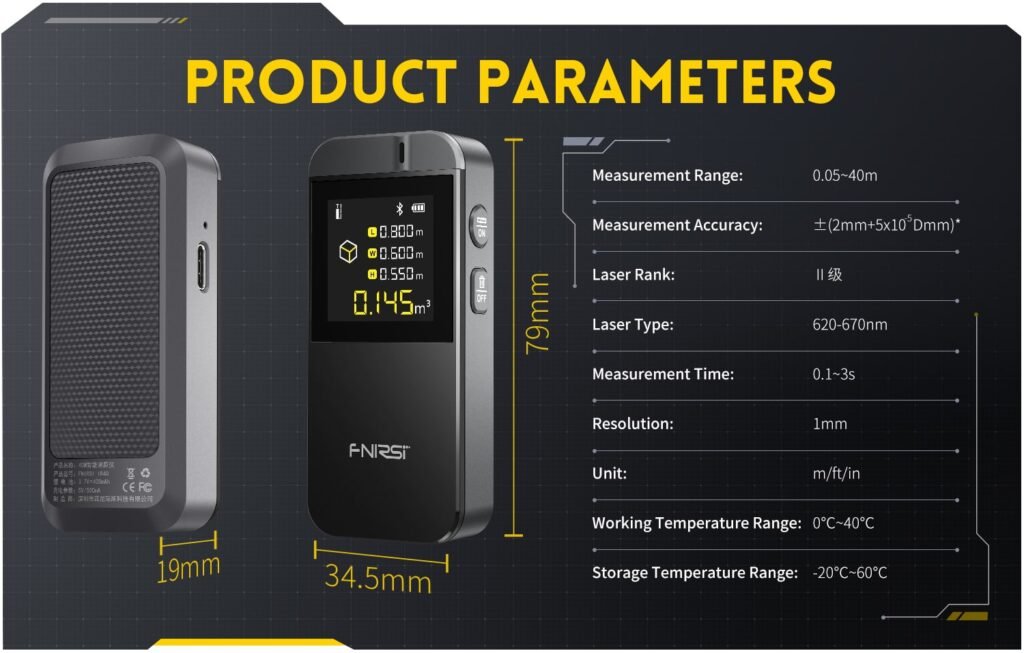 FNIRSI IR40 Test Conditions:
General Conditions: Best used in areas with strong reflection ability, such as white walls. Ideal operating temperature is between 15°C-35°C. In these conditions, consider an error effect of ±0.05 mm/m.
Disadvantages: In areas with weak reflectivity, like black cardboard or polished tiles, and in strong background lighting or extreme temperatures (<0°C or >45°C), consider an error effect of ±0.15 mm/m.
Equip yourself with the FNIRSI IR40 Smart Laser Rangefinder and take your measurement tasks to the next level!