FNIRSI GC-01 Geiger Counter Key features:
Detects x-rays, γ-rays, and β-rays for comprehensive radiation detection.
High sensitivity allows usage in various environments.
Data is saved during shutdown for convenient retrieval and analysis.
High-definition LCD display provides clear status updates at a glance.
Light/Vibration/Sound: Choose from three combined alarm modes for immediate awareness of radiation levels.
Real-time clock display for accurate time tracking during radiation measurements.
Preset dose rate and cumulative dose alarm thresholds for personalized safety settings.
FNIRSI GC 01 Nuclear Detector the product description:
Is Nuclear Geiger Counter Radiation Safety Personal Dosimeter Detector is a highly reliable device that utilizes a Geiger-Miller counter for precise detection of ionizing radiation intensity(beta particles, gamma ray, and x-ray). This compact and portable instrument features a gas tube or a small chamber as a probe, which acts as a sensor.
By applying a specific voltage to the probe, the instrument can detect ionization events occurring within the tube. Each time radiation interacts with the gas inside the tube, it generates a pair of ions. These ions are then amplified, producing an electric pulse of the same magnitude. The connected electronic device captures and records these pulses, allowing for the measurement of the radiation intensity in terms of the number of rays per unit of time.
The FNIRSI GC-01 Geiger Counter offers the flexibility to set a customizable alarm threshold for the radiation measurement rate. This means you can adjust the device to alert you when the radiation intensity reaches a specific level of concern. Whether you are a professional working with radioactive materials, a radiation enthusiast, or simply concerned about environmental radiation levels, this Geiger Counter and Dosimeter Detector provides accurate and dependable radiation monitoring for personal safety and peace of mind.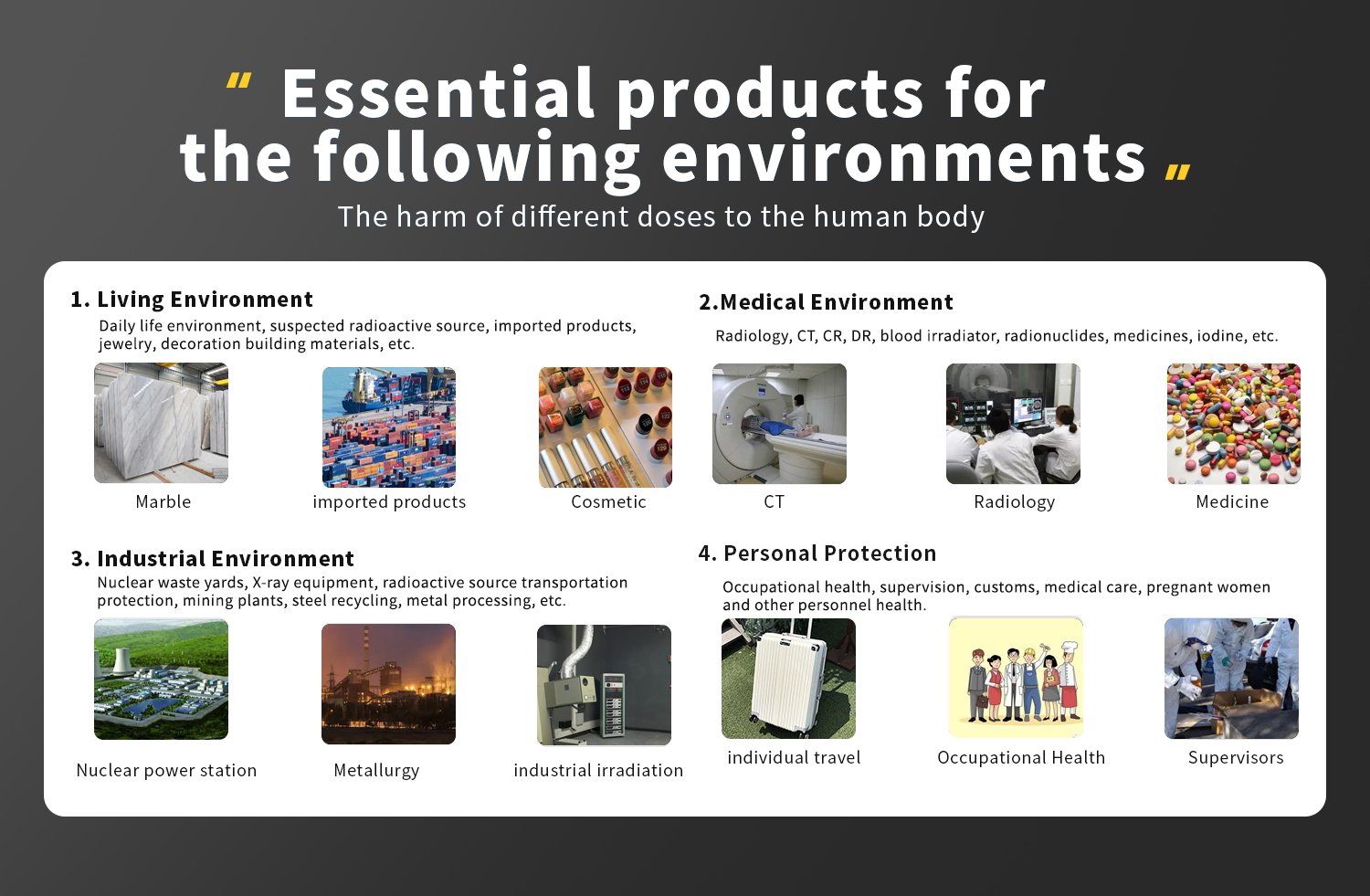 FNIRSI GC-01 Drawbacks:
Cannot detect alpha radiation
May not be as accurate as more expensive detectors
FNIRSI GC-01 Geiger Counter Product Parameters:
Alarm Modes: Light, Vibration, Sound (3 combined modes)
Display: High-definition LCD
Clock: Real-time clock display
Alarm Thresholds: Customizable dose rate and cumulative dose thresholds
Characteristics of FNIRSI GC-01 Geiger Counter:
Product name: Nuclear radiation detector
Size: 120x78x27mm
Types of detection rays: γ rays, x rays, β rays
Detector: Energy Compensation GM Tube (Geiger Counter Meter)
Dose equivalent rate: 0.00-1000μSv/h (10mSv/h)
Cumulative dose equivalent: 0.00μSv-500.0mSv
Energy range: 48keV-1.5Mev ≤±30% (for 137Cs-)
Language: Chinese/English switch
Sensitivity: 80CPM/μSv (For Co-60)
Dosage unit: μSv/h, μGy/h, mR/h, cps, cpm (Switch)
Power supply: 1100mAh lithium battery
Alarm method: light, vibration, sound
Watch FNIRSI GC-01 Geiger Counter product review here:
[embedyt] https://www.youtube.com/watch?v=TynpfXSBdhU[/embedyt]