Elevate your soldering experience with Kunkune's FNIRSI HS-01, a state-of-the-art smart soldering iron designed for precision, efficiency, and ease of use. Whether you're a professional or a hobbyist, the HS-01 promises to be a game-changer in your toolkit.
FNIRSI HS-01 Electric Soldering Iron Key Features:
Intelligent Design: The HS-01 boasts an intelligent constant temperature control, ensuring consistent heat for optimal soldering results.
Ergonomic & Portable: Its sleek design is not only ergonomic but also portable, making it perfect for on-the-go tasks. The anti-scald cap ensures safety, allowing you to store it immediately after use.
Versatile Power Options: With both PD65W and DC24V power supply methods, you'll never have to worry about power supply issues.
Wide Temperature Range: Easily adjustable temperature range from 80-420°C, catering to a variety of soldering needs.
OLED Display: The digital OLED screen provides real-time temperature readings, ensuring accuracy in every soldering task.
Quality & Durability: Crafted with a robust metal body and a rubberized finger guard for added safety and durability.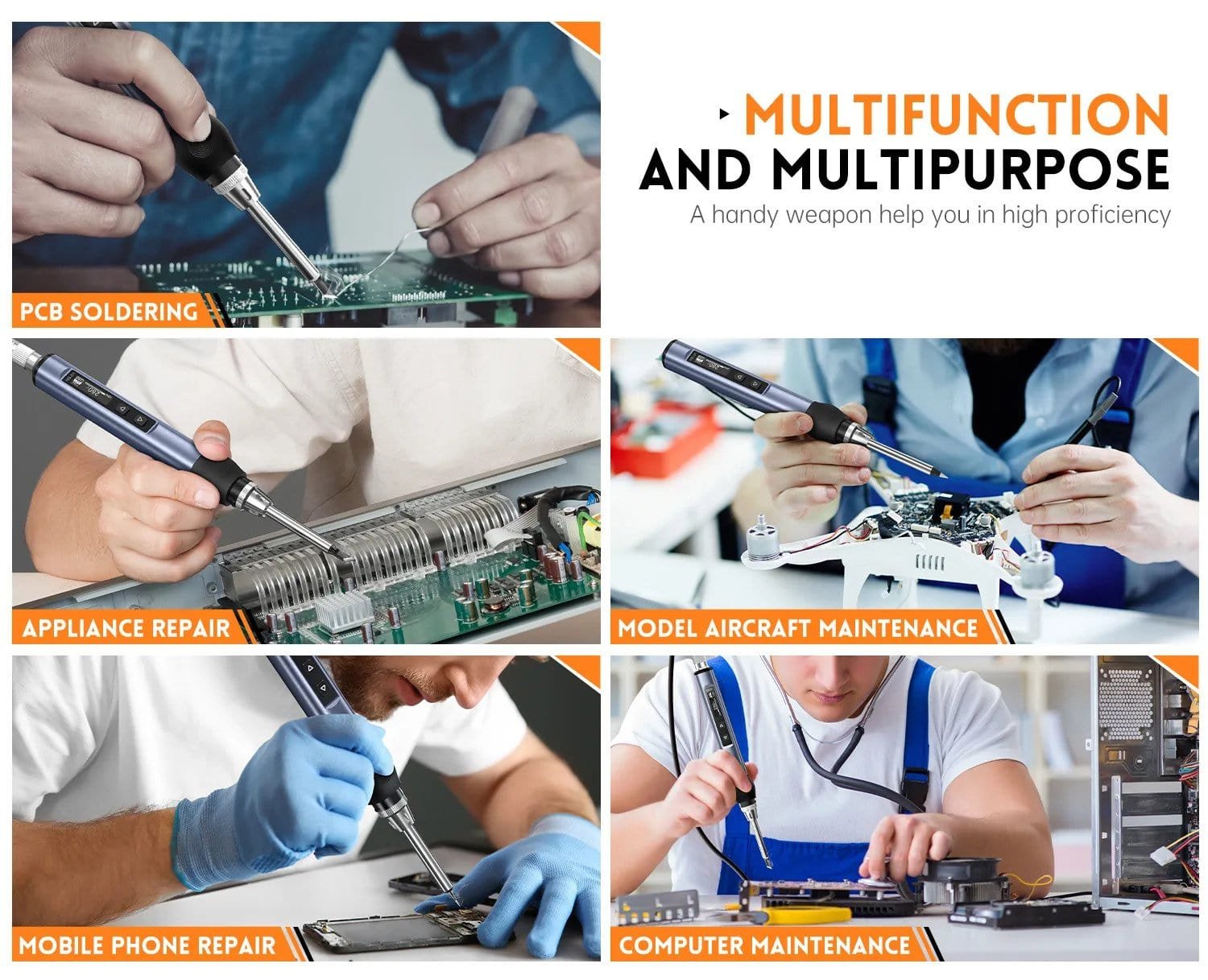 Specifications of FNIRSI HS 01 Soldering Iron:
Output Power: 13.5W-96W
Temperature Range: 80-420°C (180-780°F)
Input Voltage: 9-24V
Model: HS-01
Brand: FNIRSI
Origin: Mainland China
Dimensions: 184 x 20 mm
Colour: Predominantly red with black accents
Package Includes:
1x FNIRSI HS-01 Soldering Iron
1x or 6x Soldering Tips (choose the model)
1x USB-C Charging Cable
Soldering Iron Stand
Pros of FNIRSI HS 01:
Affordable pricing without compromising on quality.
User-friendly interface, suitable for both beginners and professionals.
Rapid heating capabilities.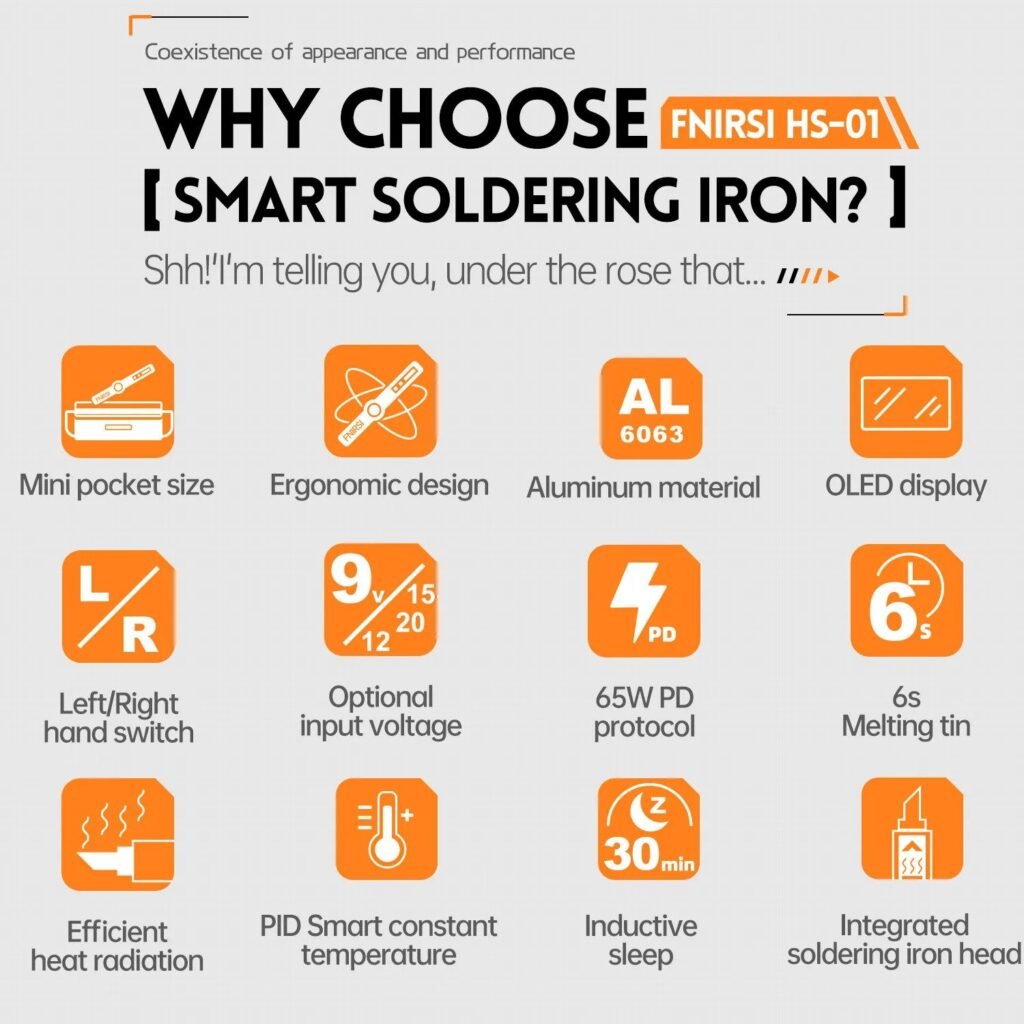 Cons of the Soldering Iron:
Slightly larger compared to some smart soldering irons.
Exclusively supports USB C power.
Not compatible with TS100/TS101/Pencil tips.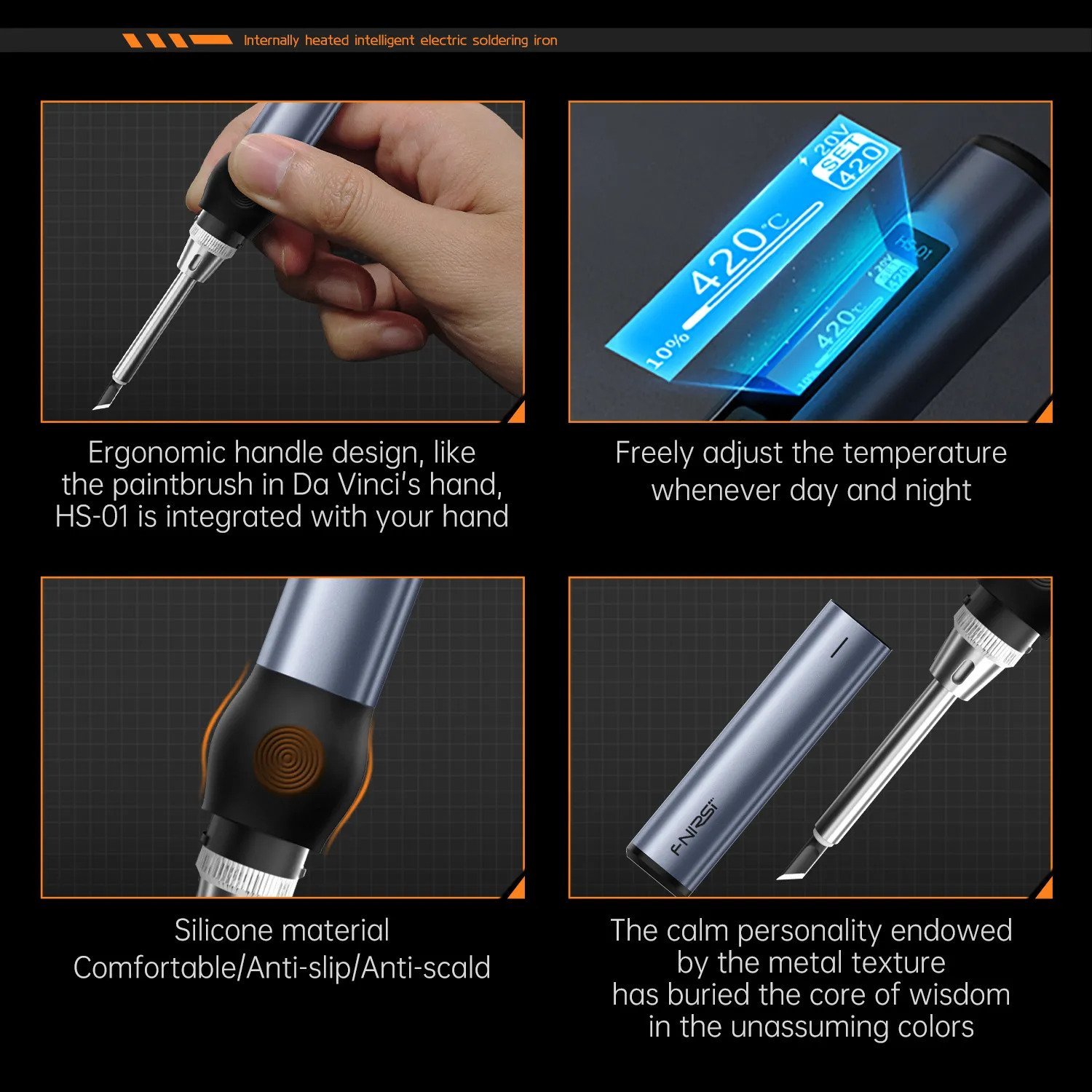 Expert Review:
Tom's Hardware(Read the Review Here), a trusted name in product reviews, praises the FNIRSI HS-01 for its performance, versatility, and value for money. The soldering iron stands out in the crowded market of smart soldering irons, offering features comparable to more expensive models. Its fast heating feature, combined with the precision of the included soldering tips, makes it a top choice for various soldering tasks. The HS-01's software is intuitive, with features like sleep timers, angle detection, and temperature calibration. While it may not come with a power adapter, its compatibility with various USB C PD battery packs ensures flexibility in power sources.
In conclusion, the FNIRSI HS-01, available at Kunkune, is a must-have for anyone seeking a reliable, efficient, and smart soldering iron. Whether you're just starting out or looking to upgrade your current tool, the HS-01 promises to deliver exceptional results every time.
Complete Review for FNIRSI HS-01 Soldering Iron!